Video Distribution with KVM
Secure Connectivity Solution for Command & Control

Live Wall Media's range of KVM solutions gives a user ultimate control to any source on a network, all from a single workspace. Our KVM solutions combined with our video processors allow access to sources and the ability to share those sources onto a video wall. Making it a popular choice for command and control installations, as well as other AV applications. Developed for demanding command and control environments and other AV applications. Including utility operations, process control, national defense and emergency services, corporate boardrooms, and broadcast media centers.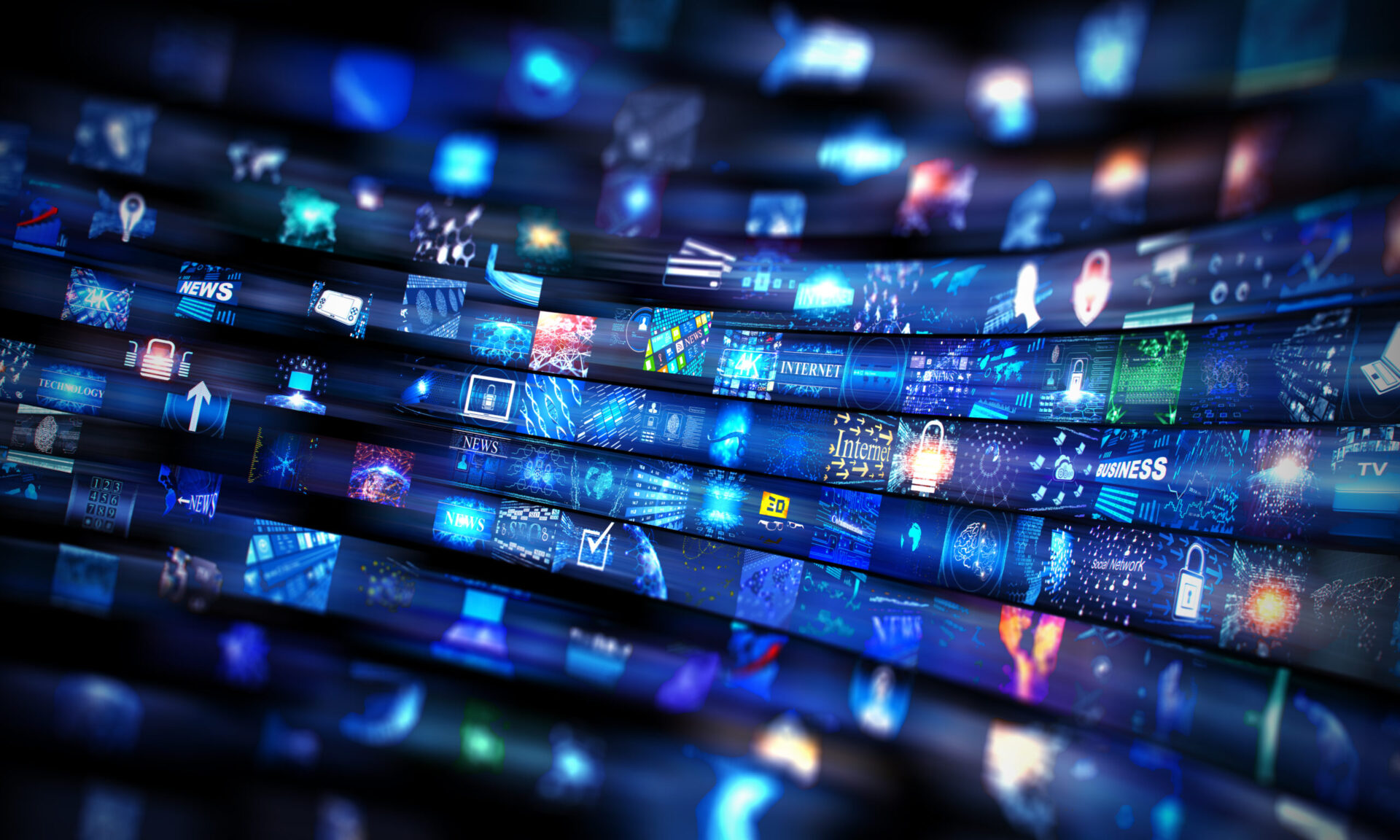 Features
Zero latency and visually lossless — Control a variety of sources as if they were local in superb clarity.
One Control—Control multiple PCs with one keyboard and mouse. The mouse will glide across screens and automatically control the source.
Real time control of up to 2000 remote sources.
Push and Pull Support.

Pull any source to your workstation.
Control sources and push content to other users or onto video walls.
Monitor sources controlled by other users.
Small, Efficient, and Discreet Transmitters and Receivers
Able to support mixed copper and fiber versions in a single network.
KVM Over IP Transmitter
HD over IP extender with multi-point KVM support
DVI-I Input with DVI-I loop through port
1GB network connection. Copper (RJ45) or fiber(SFP+) versions available
One USB2.0 Type-B port for connecting into a host (i.e. source PC)
RS232, line audio extension support
KVM Over IP Receiver
HD over IP extender with multi-point KVM support
DVI-I Output Port
1GB network connection. Copper (RJ45) or fiber(SFP+) versions available
Three USB2.0 Type-A client ports for connecting to USB devices (keyboard & mouse)
RS232, line audio extension support

Instant Connectivity
Allow a single workstation to have access to hundreds of remote sources.
The latest video transfer technology provides instant KVM control to the user.
Scalability
KVM allows organizations to scale their network to their needs.
From a single point-to-point Arqa setups to large scale setups that connect hundreds of devices.

Increased Productivity
Relocating computing equipment away from the workstation results in more space, a safer, tidier workplace and a reduction in fan noise and heat, leading to a more productive working environment.
Security Focus
Create a network air-gap for non-intrusive access to sources.
Server room security with PCs in secure location.
Removing vulnerable peripherals that may present security risk.
Hardware-based solution when software KVM is prohibited.
System Redundancy
Access to more than one mission critical PC means that if one should fail, an operator can switch to another PC without the entire operation being halted.
Cost Effective
Make applications running on dedicated servers accessible to all users/workstations.
Simplified Maintenance
Have a single location for maintenance and servicing with minimal disturbance.
Features
Fast & reliable network device discovery
Manages video routing and sharing over a simple 1Gb network
Source preview for simple visual identification of networked endpoints
Create personalized workstation configurations with One Control
Create and manage multi-head configurations for extending systems with multiple outputs
Control connections via the Network Manager UI or via a graphical OSD (On-Screen Display) direct at the endpoints
Use the Session Monitor to show a historical view of who connected to what, and when
Multiple Device Viewing Options—Multiple viewing options makes it easier to gain an overview of available devices. Options available include List View, Grid View and Tree View.
User Rights Management—User logins ensure users only gain access to the sources and screens they are authorized for. The functions include user accounts and roles, and access to specific resources.
Available for purchase and supplied in a USB case
Runs on any Windows PC connected to the KVM network
Driven By Values, Delivering On Vision