Live Wall Media's VP40i and VP40x Video Processors are high performance graphics system designed to capture content from video or IP sources and image them on video walls or remote displays.
Highlights
Capture video or IP content for display on video walls.
Drive LCD panels, DLP cubes or projectors.
i7 or Xeon processor
Built for 24/7 mission critical operations.
Negligible CPU load as input/outputs communicate directly.
Very easy to use content management software.
Our processors are scalable in both the number of displays that can be driven and the number of video inputs required. We offer a variety of input and output board solutions tailored for your specific needs. Our suite of software utilities makes our processors very easy to use, just like a standard Windows 7 computer. Control of the video wall can either be done with the processor or from any computer connected via the local network. Individual video wall configurations can be saved as presets making it a snap to change the information displayed on the video wall. The processor is compatible with Crestron controllers.
Live Wall Media Control Software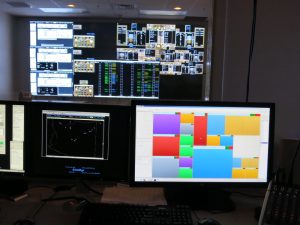 Live Wall Control is a Windows® application program enabling easy content management, configuration and setup of video walls and multi monitor systems. It provides operators control over all connected video or IP sources and offers collaboration, distribution and interaction of information in control rooms and presentation spaces in an efficient manner. The software is based on an intuitive user interface which reduces reaction times and makes the operation of video wall systems more efficient.